Lunch Guide - Meribel Valley
This gives you a choice of local restaurants to look out for whilst enjoying your Meribel skiing.


Meribel Centre:
Jack's Bar
Jack's Bar in Meribel centre is a beloved staple of Meribel's social scene. Serving up fresh nachos, pizzas and great apres cocktails Jack's is in a great central location across the roundabout directly opposite the Chaudanne.

Saulire side: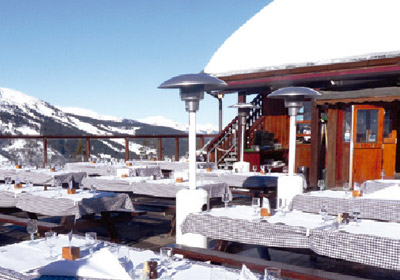 Rond Point
04 79 00 37 51
Located just down from the Rhodos bubble, or you can get to via the Altiport bus from the centre of Meribel. It accommodates almost 200 on the sun terrace with an outside snack bar too selling soup, pannins, chips and drinks. They have salads, rostis, omlettes, pasta, vegetarian, mains and desserts (including their fantastic sticky toffee pudding). This place is also renowned for its Apres Ski and toffee vodka. The staff are all English speaking, very friendly and accommodating and the menus are in English or French. Very child friendly and lots of space for little ones to run around outside.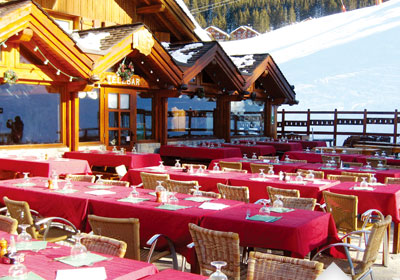 Adray Télébar
04 79 08 60 26
A Savoyard menu with main courses ranging from €25 to €35 situated just to the right of the Adret chairlift below the Rond Point. This upmarket restaurant has a beautiful sundeck and enjoyed by many locals and ESF ski instructors. The escalope de veau with a creamy mushroom sauce is a house speciality. Booking essential.


Meribel Altiport: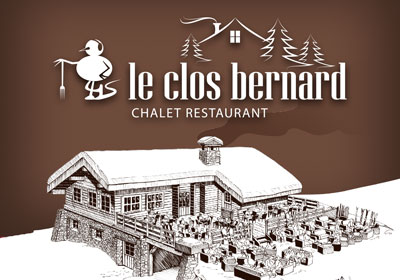 Le Clos Bernard
04 79 00 00 07
Le Clos Bernard is a unique & charming restaurant, set deep in the forest by the Méribel Altiport. It is reached by skis, by foot or horse and carriage. The restaurant is sign posted through the forest from the foot of the Loze chairlift. You can also walk to it from the altiport parking area. It is open for lunch every day and also on Wednesdays for a set Savoyard dinner and Thursday "Clos Bernard By Night"
Tougnette side: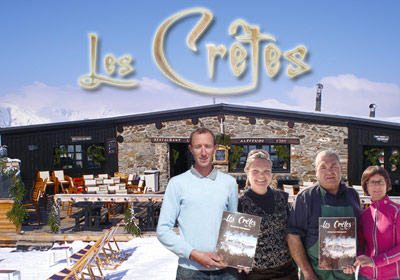 Les Cretes
06 09 40 50 04
After your morning of Meribel skiing try this real typical affair just down from the Tougnete 2 chair on the Crets blue run. Serves traditional dishes in a friendly cosy old hut. The sun terrace overlooks the Belleville valley and serves hearty food at reasonable prices. The little restaurant gets very busy on snowy days so booking is advisable.




Meribel Village: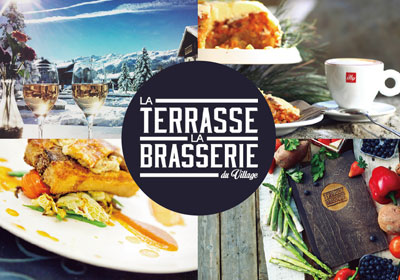 Terrasse du Village
04 79 01 03 55
Ski Meribel valley, down the blue lapin run from the Altiport into Meribel Village and the restaurant is located 50 metres from the bottom of the golf chairlift on the other side of the roundabout next to the bakery. With an Italian theme, they serve delicious pizzas and pasta. There is a sun terrace and a bar upstairs with additional seating on the balcony.


Mont Vallon side:

Le Plan des Mains
04 79 07 31 06
This complex hosts a sandwich bar, brasserie and restaurant at the base of the Mont Vallon gondola in Mottaret and Meribel skiing area. There's a vast sun terrace and the rustic brasserie serves traditional Savoyard dishes with a contemporary twist.


Mottaret:
Pizzeria du Mottaret - Mottaret centre
04 79 00 40 50
A great find in the centre of Mottaret. Serving fantastic pizza's from the traditional wood oven, they also have a very good selection of savoyarde specialities plus pasta & meat dishes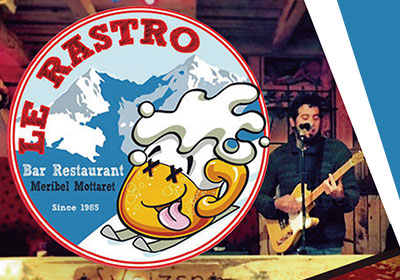 Le Rastro - Mottaret centre
04 79 00 41 51
A fantastic value lunch spot with a great ambience inside, think rustic Austrian in style. Run by the famous Lau family (world champion Telemark skiers of the value). Opt for the sunny terrace or cosy interior. Goulash Soup is one of their house specialities, warming and tasty, but there are many dishes to choose from Steaks, Burgers Inc Veggie, omelettes, plus many more choices.


Cafe del Mott - Mottaret centre
04 79 00 47 47
Another great value lunch spot in Mottaret centre. Burgers, salads, steaks. Very friendly service at reasonable prices
Check out this very comprehensive restaurant guide, kindly put together by long term 'saisonaire' Rob Smart Meribel Unplugged Restaurant Guide.